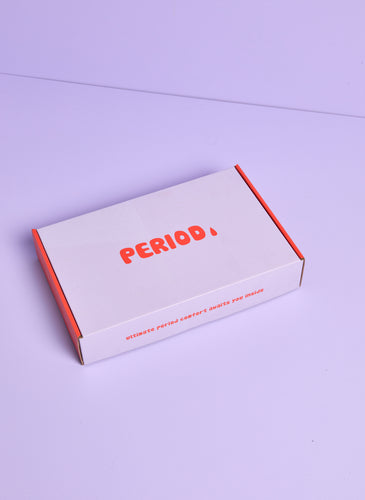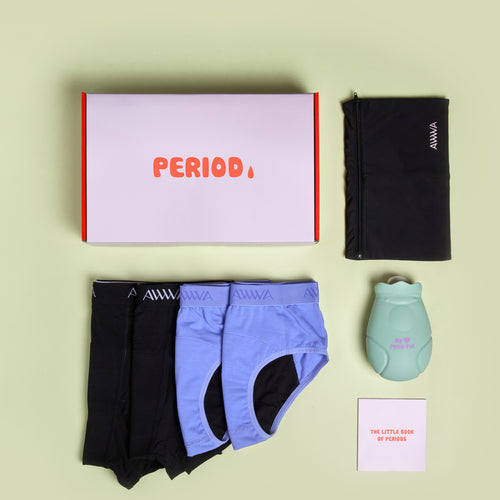 IT STARTS HERE
My First Period Kits
A better start to your period made for gifting ahead of a first period or when one starts.
SHOP KITS

PERIOD UNDIES FOR TEEN COMFORT & EASE
CAN HOLD UP TO
5 TAMPONS WORTH

NATURAL, ORGANIC
& RECYCLED FIBRES
B CORP CERTIFIED & CLIMATE POSITIVE
Super Absorbent
No need for any other period product. Our teen underwear can hold and absorb up to five regular pads or tampons worth of blood. Covering you for a school day worry free.
LEARN MORE
Easy to Wash
Simply store in a wet bag until you get home from school. Rinse in cold water, then wash on a cold cycle with your normal load of washing.
LEARN MORE

Better than pads & tampons
Bought these for my daughter. She was sick of pads and tampons. They are comfortable. Had no leaks. Worked great for light flow.

9yr old couldn't be happier
My 9 year old got her period last month, and I was saddened at just how little product there is out there aimed at younger girls. Thankfully I found AWWA online through recommendations from others and WOW!

Prepared & ready
My daughter had a pair in her period pack for when the time comes. Her friend got hers at school last week and wasn't prepared so my daughter gave her, her underwear. The mother was so amazed at the idea of them and bought her daughter a 3 pack.
Teen Periods Covered
Kits
Undies
Swim
Must Haves
$$ Saver Sets
Save up to 17% when you buy our ready-made bundle packs. Best price guaranteed!
SHOP TEEN BUNDLES